//  Your Local metal fabrication experts
// Serving the Flagstaff Community since 2000
Proudly providing quality custom Metal Works & Fabrication.
Artisan Metal Works is a local shop dedicated to giving you personal service on your project. We are a company that is founded on the principles of quality, honesty and integrity. At Artisan Metal Works we specialize in building custom pieces, enclosures, signs, whitewater rafting frames and more. We look forward to serving all of your welding and metal working needs.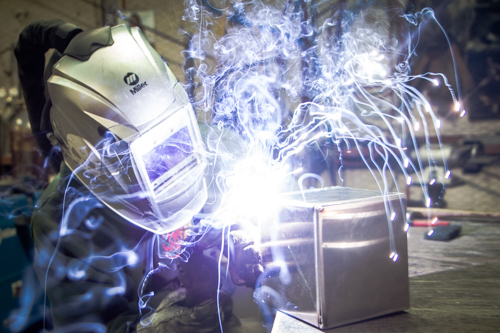 Whitewater &
Outdoor Gear
///
We specialize in creating the finest frames, boxes, tables, and any other custom gear you could possibly need on your river and outdoor adventures.
Interior
Architectural Design
///
From custom railings to light fixtures and bar tops, if you want something made of metal in your house, we've got you covered!
Exterior
Architectural Design
///
From stair railings, gates, fences, and signs – if you can dream it, we can make it!
Custom Projects
///
The possibilities are endless when it comes to custom metal work. If you need help with design, our team would be happy to assist.